Crime scene – Skin!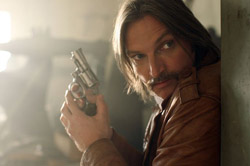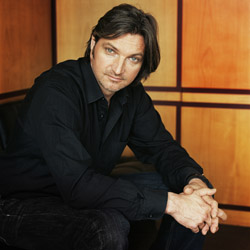 Awareness Campaign for Skin Cancer Prevention

Behave like a detective and take a really close look at you and your partner! This is the motto of the awareness campaign of the European Skin Cancer Foundation. With detailed examinations of your own body in front of the mirror and screenings on a regular basis, skin cancer can be early detected and treated successfully. There is no need for panic, because you can early act.
Background
For many people Spring and Summer are the most beautiful seasons. They like to spend most of the leisure time outside, because the sun promotes vitality and balance. But it is essential to avoid the full sunlight as well as solariums. The invisible UV-Radiation will damage the skin cells and may cause skin cancer. A distinction is made between the malignant melanoma, the so called "Black Cancer". This type of cancer is very aggressive and it can early develop tumours.
The other skin cancer type, Non Melanoma Skin Cancer or "White Skin Cancer", occurs more frequently than the malignant melanoma. The subtypes are actinic keratoses, basal cell carcinoma and squamous cell carcinoma. If they are early detected, these types of skin cancer are highly curable. Therefore regular check-ups from the dermatologist and a reasonable handling of the sunlight are very important ways for skin cancer prevention.
Implementation of the campaign
We started the campaign "Crime Scene – Skin!" in June 2011. We won the actor and musician Stefan Jürgens as an ambassador who still supports the ESCF and the campaign. In TV he plays the detective Carl Ribarski in the ZDF-Crime serie "SOKO Wien". "The horrorfying statistic of about five to ten percent new cases of skin cancer each year shows, that it requires urgent attention to protect people against skin cancer in future " says Stefan Jürgens. Contrary to other types of cancer there is a chance of prevention and an early therapy for skin cancer, because you can have a look at the organ skin. This opportunity you cannot allow to slip away."
To introduce the campaign among the public we will put out information materials (e.g. flyers) in medical practices. In addition, the ESCF will be present at important European congresses and events to make educational work.
Aim of the campaign
Skin cancer is the most common cancer worldwide. However, many people underestimate the danger resulting from a mishandling of the sunlight. With "Crime scene – Skin!" we aim to give an impulse for prevention and early detection of skin cancer.
Do not hesitate and go to the thoroughly check-ups of the dermatologist!